Editor • Writer • Researcher • Teacher • Public Speaker 
Rates depend on the project.
alex@rafountain.com • R.A Fountain, General Store
252.749.7974 • 252.864.3239
Smith-Yelverton was built by J.B. Procter of Rocky Mount with bricks made on site in 1916-17. It was originally used for storage for R.A. Fountain, whose general merchandise store shared a wall with Smith-Yelverton. Except for the eight 6′ x 4′ windows facing west on the 2nd floor of Smith-Yelverton, they are virtually mirrors of each other, totaling together nearly 7,000 square feet. I purchased SY in 1996 and RA in 2003. Elizabeth, our son, Silas, and I moved to Fountain in 2001. He's recently graduated from AppState, communications major with a sports journalism concentration, and we're still living in the old R.A. Fountain house (1909), a couple of blocks from these buildings.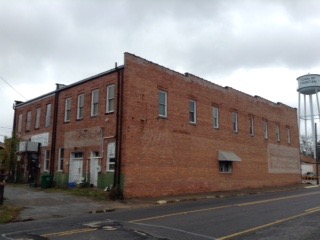 The R.A. Fountain / Smith-Yelverton buildings are on the National Register of Historic Places, as part of Town of Fountain's Historic District, which was established in 2015.
Tim Duffy's most recent book is Blue Muse, a collection of his tintype photographs of blues musicians. He is founder of the Music Maker Relief Foundation, which in summer 2020 published Freeman Vines' Hanging Tree Guitars and established its Music Maker East office in downtown Fountain.